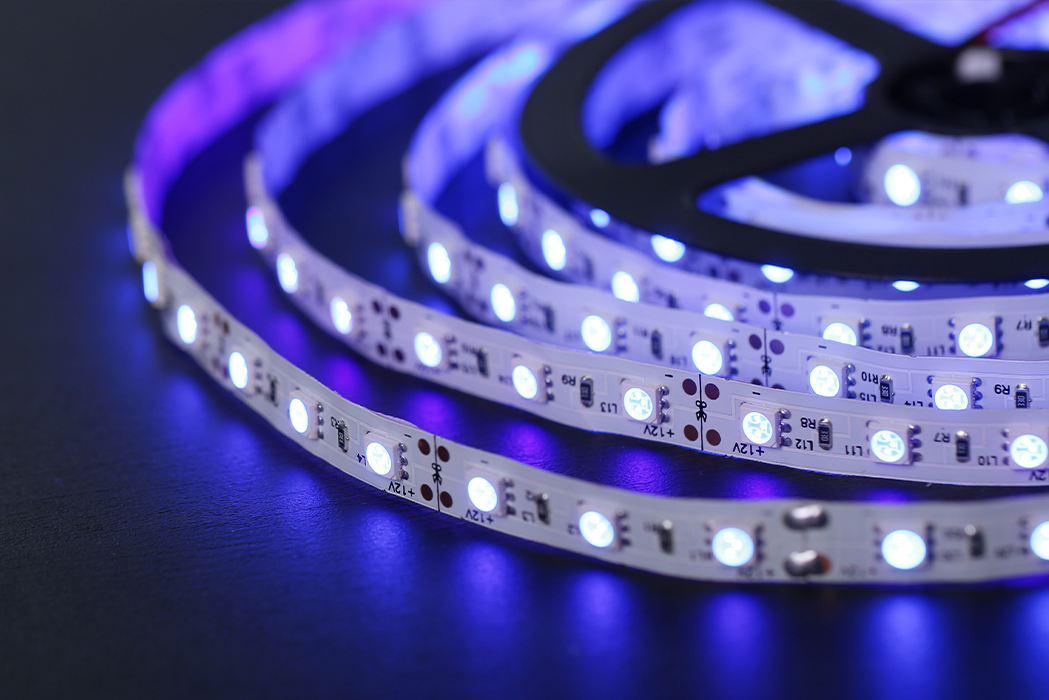 WHAT IS LED LIGHTING?
In the simplest terms, a light emitting diode (LED) is a semiconductor device that emits light when an electric current is passed through it. Light is produced when particles (known as electrons and holes) that carry current come together in semiconductor material.
Since light is produced in solid semiconductor material, LEDs are defined as solid state devices. The term solid-state lighting, which includes organic LEDs (OLEDs), distinguishes this lighting technology from other sources that use heated filaments (incandescent and tungsten halogen lamps) or gas discharge (fluorescent lamps).
WHAT ARE THE FEATURES OF LED LIGHTING?

Inside the semiconductor material of the LED, electrons and holes are contained within energy bands. The separation of bands (i.e. band gap) determines the energy of photons (particles of light) emitted by the LED.
Photon energy determines the wavelength and hence the color of the emitted light. Different semiconductor materials with different band gaps produce different colors of light. The exact wavelength (color) can be adjusted by changing the composition of the light emitting or active site.
LEDs consist of composite semiconductor materials made up of groups III and V of the periodic table (these are known as III-V materials). Examples of III-V materials commonly used to make LEDs are gallium arsenide (GaAs) and gallium phosphite (GaP).
Until the mid-90s, LEDs had a limited color gamut, and there were no particularly commercial blue and white LEDs. The development of LEDs based on the gallium nitride (GaN) material system has completed the color palette and opened up many new applications.
WHAT ARE THE COLORS OF LED LIGHTING?

The main semiconductor materials used to produce LED are:
Indium gallium nitride (InGaN): blue, green and ultraviolet high brightness LEDs
Aluminum gallium indium phosphite (AlGaInP): yellow, orange and red bright LEDs
Aluminum gallium arsenide (AlGaAs): red and infrared LEDs
Gallium phosphite (GaP): yellow and green LEDs